Archbishop's Christmas Appeal 2021
Wednesday 3 November 2021
The official launch of the Archbishop's annual "Christmas Appeal for LifeLink" coincides with "World Day of the Poor" which Pope Francis will launch on Sunday, 14 November 2021.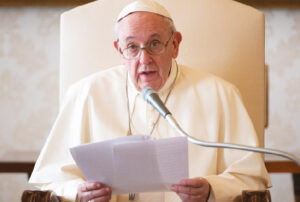 Pope Francis' message this year focuses on the verse:
"The poor you will always have with you" (Mk 14:7).
Pope Francis writes: "Poverty is the result of people's selfishness; it is not fate or the fault of the poor. Unless we choose to become poor in passing riches, worldly power and vanity, we will never be able to give our lives in love; we will live a fragmented existence, full of good intentions, but ineffective for transforming the world.
This is a powerful lesson for His disciples in every age, because it calls people to directly engage in 'a mutual sharing of life' with the poor, who are not 'outside our communities', but brothers and sisters whose sufferings we should share in an effort to alleviate their difficulties and marginalisation, restore their lost dignity and ensure their necessary social inclusion."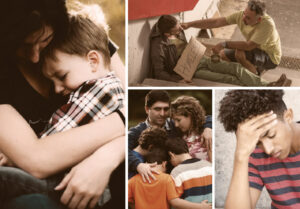 Pope Francis concludes his message to by saying: "The World Day of the Poor should help local churches evangelise by meeting the poor personally wherever they may be.
We cannot wait for the poor to knock on our door; we need urgently to reach them in their homes, in hospitals and nursing homes, on the streets and in the dark corners where they sometimes hide, in shelters and reception centres'. It is important to understand how they feel, what they are experiencing and what their hearts desire," he said.
Archbishop Costelloe SDB includes in his appeal letter, "My annual Christmas Appeal for LifeLink is the only occasion I take each year to directly ask you – our parishes, parishioners and members of the Western Australian community – to help support the important work of the welfare and social service agencies in this Archdiocese.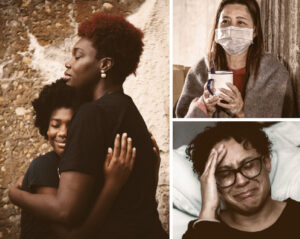 More than 37,000 Western Australian families and individuals struggling in the community will reach out to our LifeLink agencies for help this year. It is through your financial support for the work of our LifeLink agencies that you are afforded the very real and tangible opportunity to demonstrate your compassion, your understanding, your love and your solidarity, as a member of 'one Catholic family', for those who reach out to us.
It is by embracing the poor and being with the poor in experiencing their need that you will 'walk in the footsteps of the Good Shepherd' and see reflected in those you meet the face of Jesus.
As I officially launch my annual Christmas Appeal for LifeLink, I ask you to help raise a minimum of $650,000 for people in need throughout WA. I am delighted to say that we achieved this figure last year, and I know that we can do so again. Please give generously to my appeal," said His Grace.
The Archbishop's Christmas Appeal will be launched in parishes throughout the Archdiocese on Saturday 13 and Sunday 14 November 2021.
Archbishop's Christmas Appeal 2021 Message