This year the Archbishop's Special Project for Primary Schools seeks to provide an opportunity for students to learn more about LifeLink and the work of the Church's welfare agencies.
Schools and Students have been asked to create a school display or individual class display which responds to these questions:
How does the Church respond to our brothers and sisters in need through LifeLink?
Why is caring for people less fortunate than us an important part of Faith?
What do people in need, need most from us?
Schools were then asked to provide a video or photographs which shows the project each has created for 2022 LifeLink Day.
Archbishop Timothy and Bishop Don have been truly delighted by the creative and informative projects provided so far. A BIG thank you to everyone for these wonderful submissions.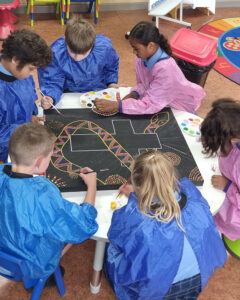 Anthony Corbett, Assistant Principal, St Brigid's Primary School said:
"We have created three pieces of artwork totally crafted by Aboriginal students and guided by our Aboriginal Education Assistant. They incorporated traditional Aboriginal images plus historical Catholic symbols and wove in the LifeLink theme as its overarching title.
We are very proud of what they have produced and we hope to promote the LifeLink message to the wider school community through this artwork. I have attached some photos of the creative process featuring the students."
Thanks Mr Corbett and congratulations to all the students for their wonderful work.
---
Tim Maxwell, Assistant Principal at St John Paul II Catholic Primary shared:
"Please find attached a collage of pictures taken on our LifeLink Day in which students raised $308.70 and participated in an activity where older students helped younger students in the school."
We are so grateful for the generous gift you have provided to help support the work of our agencies. Congratulations to all involved.
---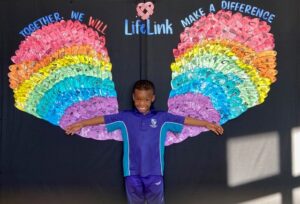 Vanessa Byrne, Primary Teacher from St John Bosco College wrote:
"I was asked to organise the LifeLink fundraiser for the students at St John Bosco College this year. Our fundraising week is next week (week 9) and we have prepared this video to share with our community to help raise awareness and funds.
In week 6 the students all learnt about the agencies and each made a feather representing that agency. In Week 7 my class, Year 3 Teal, watched the Launch and then we collated the feathers and created the backdrop for our video. I hope that you watch the video and enjoy it. I have also included a few photos of students with the display."
Thanks so much Ms Byrne. So wonderful to see your students really getting involved in LifeLink Day. We are so grateful to your Year 3 Teal students for participating in the Archbishop's Launch, and for their beautiful feather creations.
---
We are delighted to present all the submissions received from our Archdiocesan Primary Schools so far. Thank you to each and every school for your projects, and your support for LifeLink Day.
PLEASE ENJOY!
---
---
Hammond Park Catholic Primary School
---
Newman College – Primary
---
Our Lady of Mercy Primary School – Girrawheen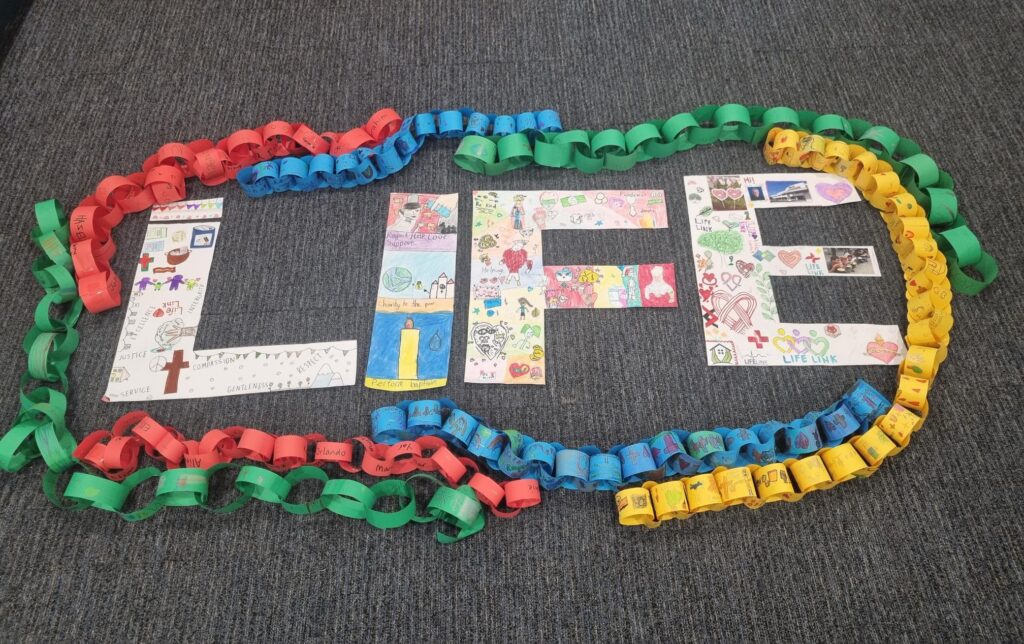 ---
St Brigids Primary School – Middle Swan
[Best_Wordpress_Gallery id="652″ gal_title="St Brigids Primary School – Middle Swan"]
St John Bosco Catholic Primary – Piara Waters
---
St John Paul II Catholic Primary School – Banksia Grove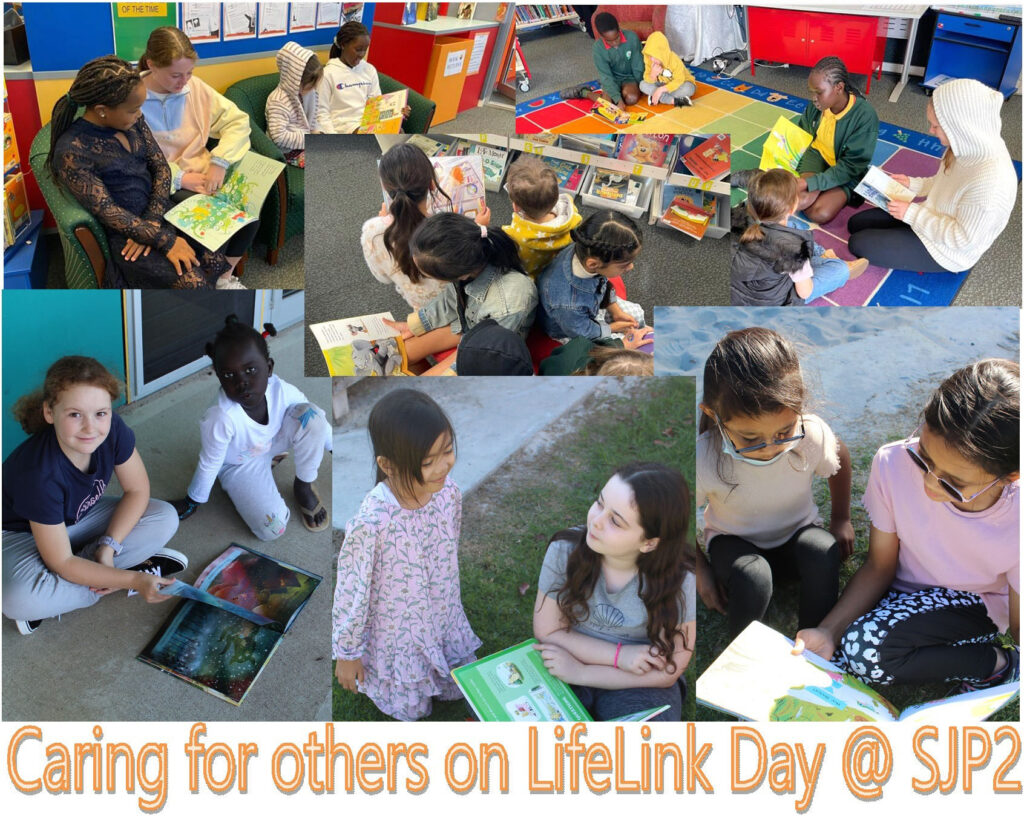 ---
St John's Primary School – Scarborough
---
Whitford Catholic Primary School – Craigie